How to explode buildings in a gamejam with unity and blender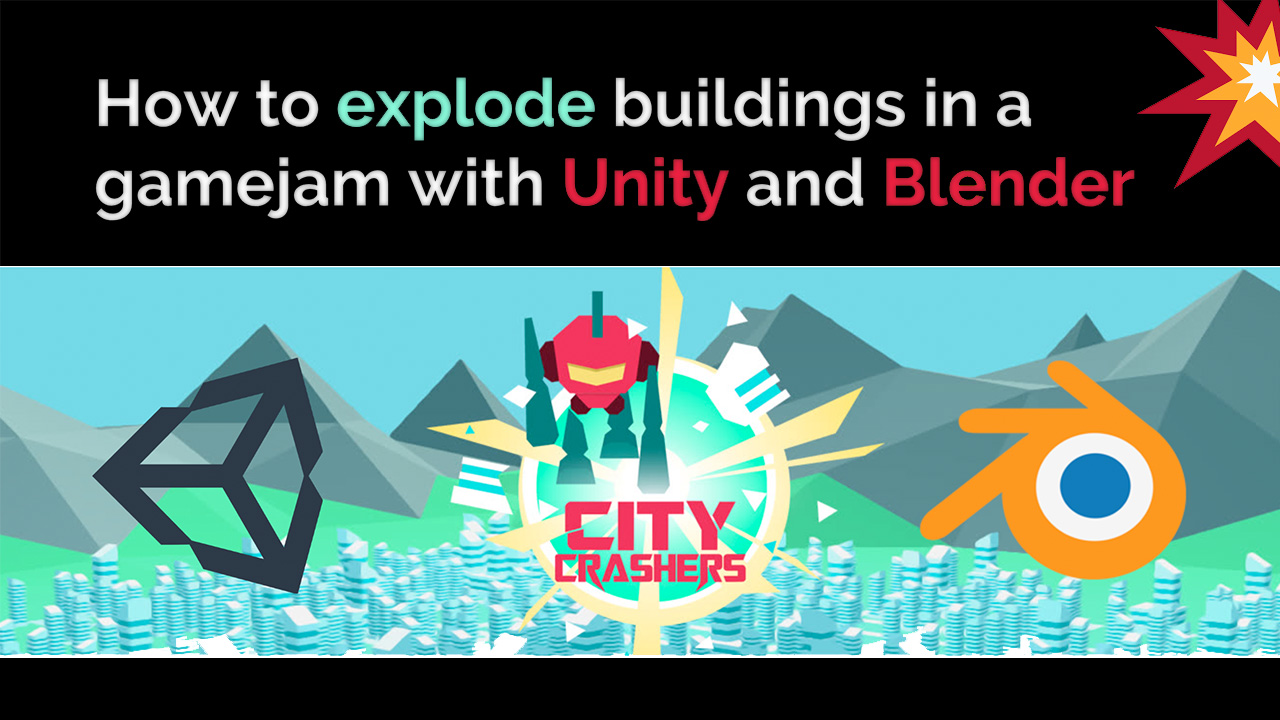 ---
Discover City Crashers's satisfying building destruction in 15 minutes. Slides inside!

---
During the WonderJam 2018, our team at Totema Studio created City Crashers, a game where you are a huge robot in a city and your mission is to destroy everything. In 48h, we built an amazing multiplayer game where players competes to get he highest score, or the biggest bill.

---
If you have suggestions, feel free to poke me or open an issue.